Travel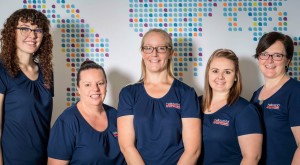 Airside Logistics offers corporate travel services through its sister company, helloworld (previously Harvey World Travel), a well-known and respected franchise of helloworld Limited in Australia.
Acquired in 2004, the agency is a franchise network of professional travel agencies offering top quality travel service consultation and bookings worldwide.  Because we book a substantial volume of international travel, we are able to negotiate highly competitive rates for airfares, coach travel, holiday packages, rail fare, hotel accommodations, car rentals and other travel essentials.
helloworld has been recognised as Australia's Best Travel Agency Group at the 2014 Australian Federation of Travel Agents (AFTA) National Travel Industry Awards (NTIA).  Travellers can book airfares, hotels, holiday packages, cruises and car rentals online or through a helloworld travel agency or call centre.
Airside Logistics' travel experience and expertise provides us with the unique capability to offer our commercial and private airline customers extensive options and competitive pricing from crew transfers and accommodation, worldwide holidays and weekend getaways to seamless corporate travel solutions.